ABOUT TASUCT
We are not for profit, a non government organization bringing together founders, coordinators and all major cultural tourism stakeholders to address challenges that face them and to tap all readily available opportunities that the latter can benefit and sustain cultural tourism for present and future generation while meeting visitors' satisfaction.
Vision Statement.
To become an effective, sustainable and responsible consortium for awakening cultural tourism in Tanzania and ensure it is well recognized and valued.
Mission Statement
Is to have the association of cultural tourism that promotes sustainability, and responsible for and awakens the sleeping giant of cultural tourism.
The ASSOCIATION will work towards the following objectives ends:
a. To bring together all registered Eco and Cultural Tourism Enterprises in Tanzania.
b. To provide accurate information about Eco and Cultural Tourism Enterprises products and services to stakeholders and consumers.
c. To build the capacity of all members, and strengthen their operations in Cultural tourism contexts.
d. To raise funds from donors and other stakeholders to support Eco and CulturalTourism Enterprises in marketing, networking, and capacity building.
e. To address all copyright and intellectual property rights of its members through proper legal frameworks in case of any violations.
f. To raise Eco and Cultural Tourism Enterprise awareness on the conservation, preservation and restoration of environment and cultural resources sustainably.
g. To be a bridge between cultural tourism enterprises and their host communities across Tanzania through sustainable cultural tourism practices.
Straton Ngoti
My Name is Straton Ngoti.

From Kiliman Cultural Tourism Enterprise - Kilimanjaro.
I serve as Chairperson and founding member of Tanzania Association of Sustainable Cultural Tourism (TASuCT).
In any community/ society one person can bring developments but it is not as easy as when he/she cooperates with other colleagues in bringing the Developments. Let's make our Eco and Cultural Tourism Enterprises strong and sustainable by using this platform as we can share our ideas, share our challenges facing the Cultural Tourism sector then find a way of solving them.
"If you want to go fast go alone. If you want to go far, go together. African Proverb".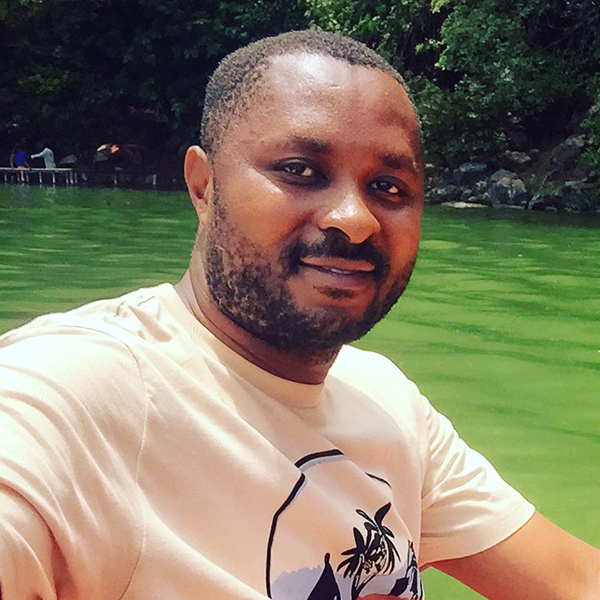 Linus Lasway
My name is Linus Lasway.

Tourism expert, Cultural tourism consultant and environment conservation Leader.
I Am a Coordinator and founder of Mkuu Cultural Tourism - Mkuu, Rombo. I serve as Assistant Chairperson, also Co-founded of Rau Eco and Cultural Tourism and Rundugai Cultural Tourism. I like nature and conservation, cultural preservation, swimming and traveling. My favorite song is "Earth Song" by Michael Jackson. I grew up on the foothills of Mount Kilimanjaro. I am working to establish a quasi museum in my village dedicated to collect and preserve all valuable cultural objects. I have been working with different cultural tourism programs and guiding tourists since 2012, and realize that Cultural tourism in Tanzania is a sleeping giant which if awaken can double boost Tanzania Tourism industry increase the number of tourist visiting the people and help to improve our economy especially the community, but not yet well develop and known, so it need collective collaborative among stakeholders and the government, for this reason i was convinced with other cultural tourism coordinators to establish the Association of Tanzania Sustainable Cultural Tourism.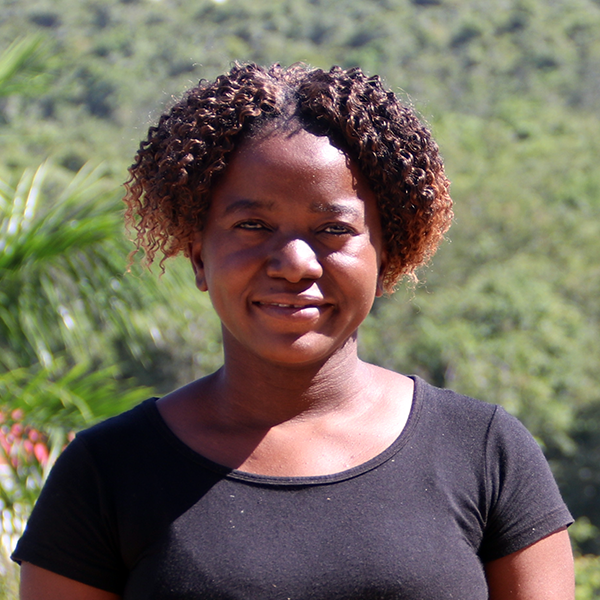 Sairis Lucia Bugeraha
My name is Sairis Lucia Bugeraha.

I am a founder and coordinator of Pugu Hills Eco Cultural Tourism- Dar es Salaam. I serve as an Executive Secretary and founding member of Tanzania Association for Sustainable Cultural Tourism, I do believe in a collective and responsible economy and this led me to start a Gender,Community and Environmental Sensitive Tourism Enterprise! I aspire to inspire young generations and women to take a lead in shaping the global to be a better place for present and future generations! I do believe we will use this platform to bring together responsible young men and women in cultural tourism to do their best in delivering their services, preserving both cultural and natural resources, to address their challenges and reap every opportunity that are associated with their industry that we may all be part and parcel for responsible cultural tourism practices nationwide and international wide .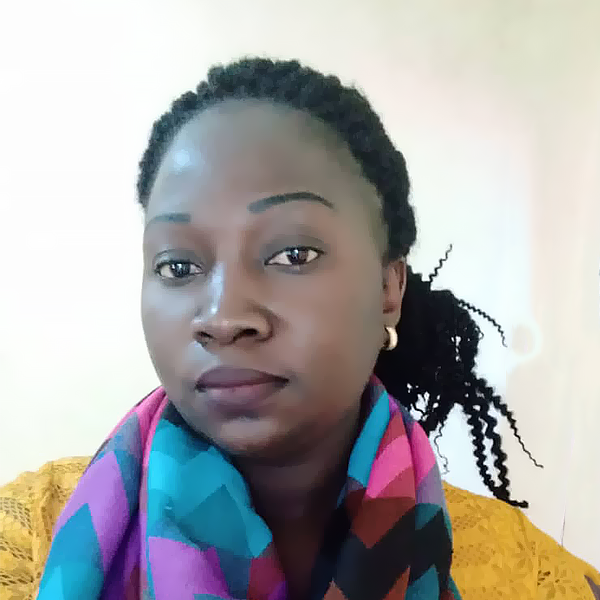 Elizabeth Kitungano Philipo
My name is Elizabeth Kitungano Philipo.
I am a founder and coordinator of Kigoma Eco-cultural Tourism enterprise - Kigoma and founding member of Tanzania Association for Sustainable CUltural Tourism. I strongly believe that community Tourism at its very best breaks down barriers to engaging underserved communities in meaningful life changing ways. We also believe that the more we strengthen community tourism, economic opportunities are created, places are protected and cultures are celebrated through travel. Working under Tasuct association strengthens our unity as cultural Tourism enterprises and helps awaken our sleeping giant Cultural Tourism.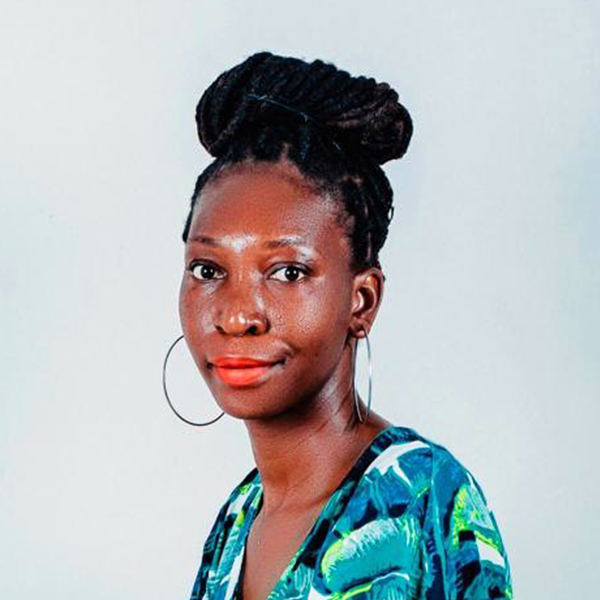 Otilia Kolimba
My name is Otilia Kolimba.

Born and raised in Tanzania. I am founder and coordinator of Pande Eco Cultural Tourism - Dar es Salaam, Am also a founding member of Tanzania Association of Sustainable cultural tourism. I am a self motivated lady, passionate about health,wellbeing and environment. My personality includes positivity and empathy. I am always super excited about the things I do. Traveling is my thing, I have always loved to explore different places.
The reason why I choose pande game reserve is that,its on of the beautiful place..that is found not very far from the city center,with more than 140 species found with the game reserve.But most importantly is at pande cultural tourism Enterprise we blend culture and nature together.One of our dreams is to see women in the community take part in different activities so our main aim is to empower them and see progress and positive impact in the society. I want to see Tanzanian youth participating in conservation and preservation of both natural and cultural resources available in Tanzanian through community/cultural tourism. I do believe through the association we will be able to connect ,come close together and take things into action.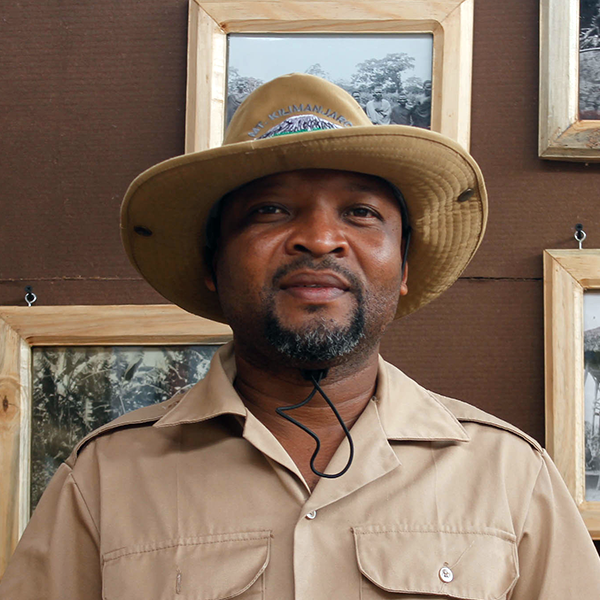 Gabriel Mzei Orio
My name is Gabriel Mzei Orio (Gabby Mzei).

I am the founder and coordinator of the Old Moshi Cultural Tourism Enterprise - Moshi
Founding member of Tanzania Association for sustainable cultural tourism.
After my college of Tourism in guiding professional at Udzungwa Mountain College Trust in Moshi, I did my three months trainee at Mto wa Mbu Cultural Tourism Enterprise in 2010 later on worked till 2013. My passion to have an effective and responsible cultural tourism enterprise in future grew up. As I thought of my home land in Old Moshi village perched in the slopes of mount Kilimanjaro, the old administrative town of Moshi which was established by the Germans in the early 1870s located in Old Moshi which has natured a culture that goes over 200 years hacking back to colonial past.There are some of the incredible sights that help to re awaken visitors sense of adventures.
It\'s a green landscape that stretches over hills and down to the villages lying below the sprawling rural area. The villages and streams cut deeply into the dramatic landscape of Mambori waterfalls. The most iconic tree found just opposite the former German Old court building as testament to the German past administration in the then Tanganyika the incredible ruins of Germany military base, All this inspired me to start Old Moshi cultural tourism enterprise in 2016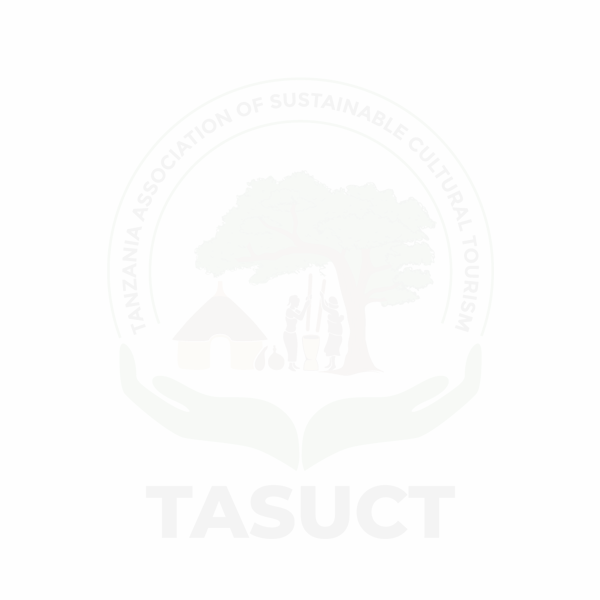 Daniel Maembe
My name is Daniel Maembe.

Co-founder of Rau Eco and Cultural Tourism-Moshi, Kilimanjaro.
I have passion for environmental conservation, and I believe that the resources can be used sustainably by involving the community directly to participate and generate solutions. I believe that anything can be achieved by harnessing the energy and vitality of the younger `I was born and grew up in Moshi and I have watched how the waste disposal system has changed and led people to dump garbage in the Rau Forest Reserve.
I am holding a bachelor degree of Community Development bias with Project Planning and Management from Tengeru Institute of Community Development. I was a member of MaliHai clubs Of Tanzania, that support Tanzanian Communities in awareness and participate actively in conserving earth's biodiversity. Later with other colleagues we established the idea of an ecotourism project around the Rau Forest Reserve in Moshi town
I want to educate the community about the importance of keeping our environment healthy. My favorite quotes is from Jane Goodall, once said that,
'' Every individual matters. Every individual has a role to play. Every individual makes a difference. Only if we understand, will we care. Only if we care, will we help. Only if we help shall all be saved''.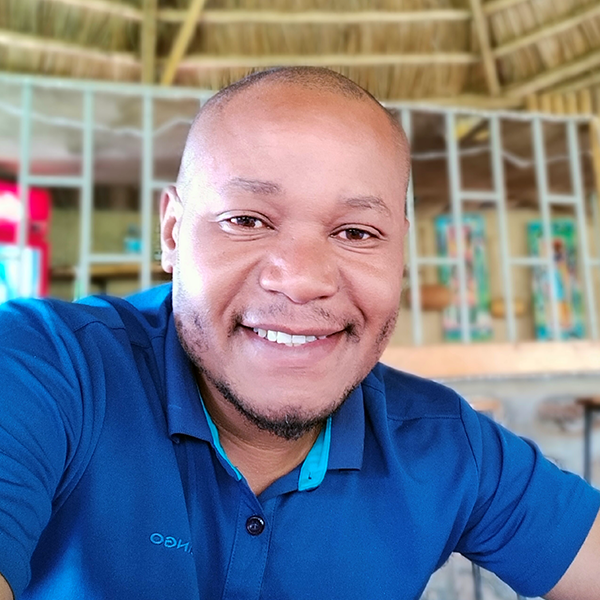 Peter Zacharia Kissima
My name is Peter Zacharia Kissima.

I am a Founder and Coordinator of Kiliman Cultural Tourism Enterprise, and live on the Base of Mount Kilimanjaro. Founding Member of Tanzania Association for Sustainable Cultural Tourism. Culture lover, and Community empowerment builder, believing in Community Based Tourism enables the Tourist to discover local habitats and celebrates Traditional Cultures, rituals and Wisdom. The Community will be aware of the commercial and Social value placed on their Natural and Cultural heritage through Tourism. Together Everyone Achieves More. Working under the Tanzania Association of Sustainable Cultural Tourism will strengthen our unity as cultural Tourism enterprises and help awaken the sleeping giant of cultural Tourism.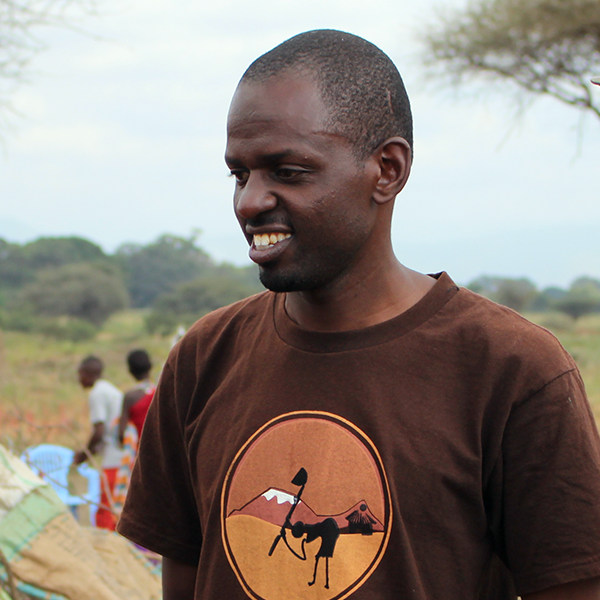 Ndumiaita Ndoss
My name is Ndumiaita Ndoss,

I am a Co-founder and coordinator of Rundugai Cultural Tourism Enterprise, founding member of Tanzania association of sustainable cultural Tourism In 2021 together with my colleagues founding members from other seven Cultural Tourism Enterprises we came with an Idea of establishing Non government organization which will work effectively , sustainable and responsible on awaken the sleeping giant cultural tourism in Tanzania this idea results on establishment and registration of Tanzania Association of Sustainable Cultural Tourism in 2022.​
Personally my life is Cultural tourism and Cultural tourism is my life; I dedicated my Knowledge and Skills Acquired from College on Cultural Tourism Development .
I believe success is the result of hard working spirit and efforts on what you want to achieve. That's why since 2012 I have been working hand in hand with my community at Rundugai to make sure that visitors are enjoying and learning about our cultural and natural beauties we have but local people are also benefiting from Tourism taking place around.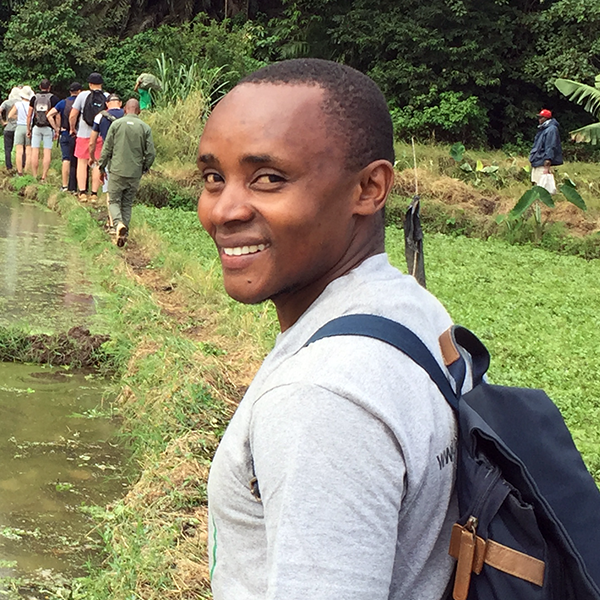 Hamis Yusuph
My name is Hamis Yusuph.

My name is Hamis Msuya. I am a Tourism and Cultural Heritage graduate who is passionate for environmental conservation, travel and tourism, cultural exchange and making positive changes to the community.
I grew up in Mwanga district in Kilimanjaro Region. Growingup, I witnessed severe environmental pollution in my homeplace, deforestation being the major one and I promised myself I will be a change in serving the environment and the trees at large.
In 2013 when I was searching for a job with my friends Linus and Daniel, we got the chance to visit Rau Forest reserve in Moshi. We observed the same environmental problems there, so we decided to do something. We started the Rau Eco Tourism Program to protect this precious forest, to create employment and financial opportunities for ourselves, our fellow young people and the community at large.
In 2021 we joined our force with our fellow young cultural tourism coordinators to formTanzania Association for Sustainable Tourism to address our challenges and tap available opportunities as cultural tourism practitioners in the country. In this Association I serve as a treasurer and a founding member too.
''It's the little things citizens do. That's what will make the difference. My little thing is planting trees.''